Reno's premier (or soon to be premier) improv comedy troupe, StageFright, is reuniting better than ever. Created by Mia Marceau, the group consists of me, Mia, Ed Adkins, Ian Concilus, Sam O'Brien, and Richard Lindgren (note: I highly doubt that's Richard's page, but it's interesting that it exists in that form, no?) Anyway, back to StageFright, it's time for some REUNION SHOWS!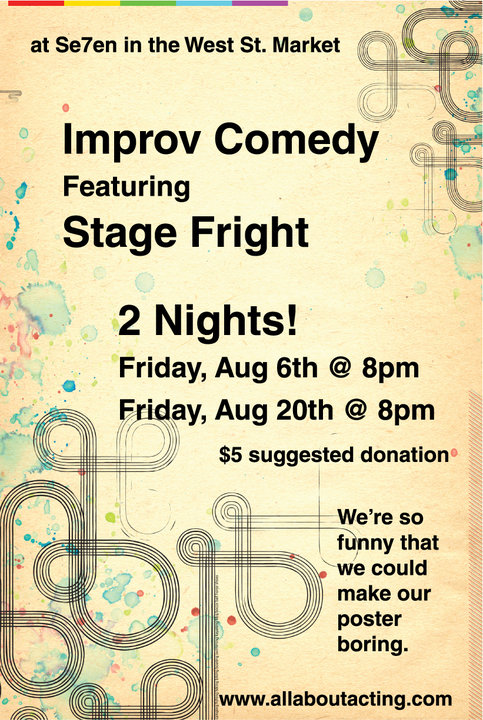 That's right, it's been nearly two whole weeks since our last show, so we thought we'd get the band back together for a couple more one-night-only type events. It's Who's Line Is it Anyway meets The Texas Chainsaw Massacre meets a Toy Story 2, all rolled up in a big heaping burrito of sexy. And unlike before, these upcoming shows are on a Friday night, for you people who actually enjoy going out on nights that make a whole lot more sense than Sundays.
Here's some skinny on our next two shows:
When: Friday, August 6 at 8pm
Where: Se7en West 148 West St. Reno, NV 89501
Why: Because who doesn't like laughing?
How Much: $5 cover, put that's alot of giggles per dollar
When: Friday, August 20 at 8pm
Where: Se7en West 148 West St. Reno, NV 89501
Why: 'Cause we dare you.
How Much: $5 cover, but we'll give you your first few chuckles for free (assuming you've already paid $5)
Keep right here to find out more about upcoming show dates.