Trigger warning: this is really long. If really long things give you fits, move right along.
That's right my regular viewer(s), it's time for the Disc Golf results show. I do it every year and then assess how I did overall. In 2016 I made goals so low you could belly-crawl over them and hit an impressive 9 out of 15. So this year I resolved to step my game up by making more lofty goals. This was impressive, because as you'll remember IN THE INITIAL POST, this was my last year in the regular "pro" division before I get to play with all the old folks (the year you turn 40 you get to play "masters", which is a significantly easier division to hit the cash line each time).
But we're not there yet. All the tournaments have been added as official to the PDGA website (well, almost all of them, more on that later), so it's time to start the self-reflection/self-congratulation/self-flagellation. And awaaaaaaaay we go.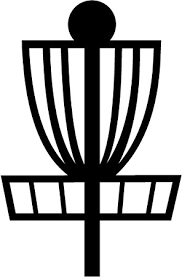 1) Gain enough PDGA points to qualify for Masters Worlds in 2018. 
First off, I'm going under the assumption I will need 600 points to qualify for Masters Worlds (which will be in Kansas City and there's a very very good chance I won't be able to go anyway). Whatever. It turns out I did make enough points, 725 in total (not counting the one tournament which isn't scored yet, which I'll talk about later). Not only should that be enough, it's 7th most in the state on NV. Should be good enough to receive (and likely ignore) one of those awesome invite letters.
VERDICT: SUCCESS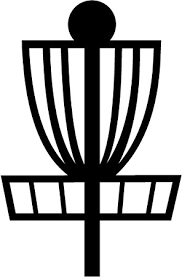 2) Break the odd-year curse by cashing in at least 1/4 of my events. 
And how. I played in 10 events and cashed in HALF of them, not counting the one I'll get to later. And these were not flukes, well, most of them weren't flukes. I earned them in a very strangely patterned fashion. More on that later as well.
VERDICT: SUCCESS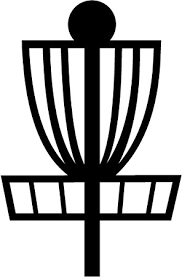 3) Cash at King of the Lake
This one was both surprising and also not surprising at the same time. As I chronicled in this also-lengthy write-up after the tournament, I tend to suck at KotL in odd-numbered years. This year was no different. In fact, King was probably my worst tournament of the year. I was battling a bad back, but really, I just didn't play well. No excuses, I just sucked. There's always next year, an even year.
VERDICT: FAIL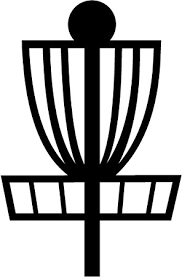 4) "Make" more than $700 in Masters
Somewhat surprisingly, I almost made $700 in pro, coming in at $575 for the year in tournament play (this doesn't count dubs and ace pots, where I certainly would have raked in the requisite seven bills). To calculate what I would have made in Masters, I have to make several assumptions. First, I have to assume I would have played the exact same way against different competition. Second, in the "actual" tallies, there were ties and I only know how much they both received which were split pots. If I were to add myself in there, I'll have to sort of estimate how much I would have made coming in a place ahead/behind the people whose cash I knew. Lastly, I have to assume how much the purse size would have grown with me in there. Essentially, these are wild guesses.
Anyway, how would I have done with the old farts? Welcome to my good friend, Excel Spreadsheets, Esq.

That's right, not only would I have WON three tournaments in Masters (I've only ever one won pro tournament), I would have more than tripled my income. I mean, taxes-declaring stuff right there.
VERDICT: MAJOR SUCCESS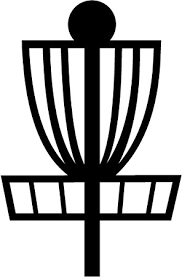 5) Play every event at the Sierra Series FINALLY.
Another answer that I can start with "not only did I…" I did finally play all seven events of the series. What's more, due to a few regulars not playing the whole thing, I managed to "cash" in the series. Only two places actually got cash as far as I know and I came in third. But my prize there was actually something I've always wanted but never gotten – a metal mini-basket. It's super sweet. I just eked out a good player around my rating who played great all year too.
VERDICT: SUCCESS
We'll be back to our programming, my fine viewers, after a word from our sponsor.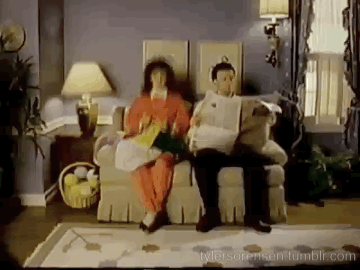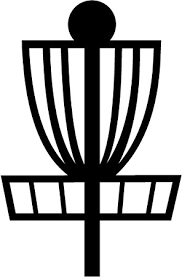 6) No DFL (dead f'n last) finishes.
I sure tried my best to fail this one. I played my first tournament at Auburn, a course I really hate and one I tend to suck at. I just barely got by without being bottom of the barrel. Then I also tried to play a blind course at sea level in east coast humidity with brand new shoes. I lost to players with 910 ratings, but I did not come in last.
VERDICT: SUCCESS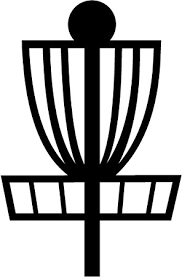 7) Beat Jere Eshelman in a single PDGA round.
Although this was the year I finally managed to check some of these long-standing goals of mine off the checklist, this wasn't one. I didn't actually play in any events with Jere (who turned Masters this year, so I imagine I will have more opportunities in future years).
However, I did manage to beat James Proctor, the 23rd highest rated player IN THE WORLD, in a round at King of the Lake. I also bested a 992-rated Masters player and 2x World Champion Jim Oates in an entire tournament. So you know, I won't N/A this one, I'm gonna go full-out success on it. That won't stop me from making this goal next year, methinks.
VERDICT: SUCCESS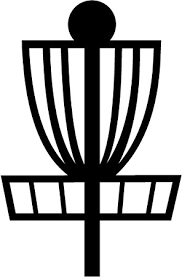 8) Keep my lifetime streak of never DNFing (did not finish) a tournament alive. 
Not much to say about this one other than I did it. No real close calls either, though I had enough blood blisters to shellac a walrus, if that was the sort of thing that blood blisters did.
VERDICT: SUCCESS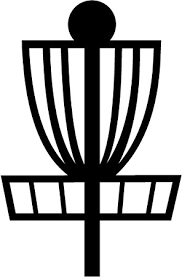 9) Throw two or more 1000-rated rounds. 
In a year where I alternated historic with mediocre, I managed to blaze into uncharted territory here. With only four tournaments left, I had a single 1000-rated round to my name on the year. But I managed to quadruple that number before the year was done. That's right, somehow I churned out a record four 1000-rated rounds in 2017. I'll get into this in greater depth in the RANDOM FACTS section at the end.
VERDICT: SUCCESS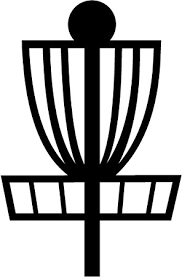 10) At least 1 round over 1010.
I have set this goal every year since around 2012, two years after my record setting 1025-rated round at Shady Oaks. Not only had I never achieved it, I rarely came close, having only thrown one round over 1004 since then. Somehow, and believe me I'm not quite sure how, I managed to do it three times this year. I threw a pair of 1021-rated rounds as well as a 1014. I'll be talking about these more later as well.
VERDICT: SUCCESS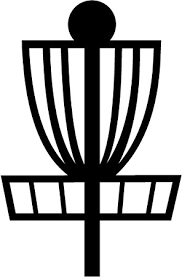 11) No more than 3 rounds below 940. 
So you know that round I keep referencing that I'll talk about in greater detail later? Well, I built up that suspense because I thought that mystery round would single-handedly decide the fate of this goal. But it won't. I had 5 rounds that were below 940. One of them was thrown in that east coast humidity-ridden round described above, and it would have been either the worst or second worst (a ~906 rated round), but for some reason the TD never turned the report in and, as of today, November 15, it is not an official round. So it never happened. But yeah, doesn't matter, I still blew this one. My five crappy rounds were in five different tournaments at five different courses to boot. Oh well, can't win 'em all.
VERDICT: FAIL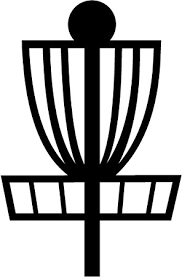 12) Have my rating go over 965 at some point this year during an update.
For one precious ratings update spanning just over a month, my rating was 966. Man, I don't even really want to count this one, but I guess I did accomplish my goal.
VERDICT: SUCCESS, but an uglier color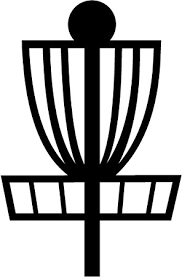 13) Hit an ace or an eagle. 
Yes! Not only did I hit an ace, but I managed to do it during doubles when the ace pot was over $100! I gave my partner some of the winnings but still managed to take home an $80 payday, easily my largest for an ace. (Previously, I only had one pot-ace, and it was for a whopping $17.)
VERDICT: SUCCESS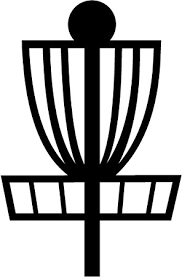 14) Play more casual golf, either alone or with the boys. 
Every year I say I won't make vague, hard-to-quantify goals, and every year I do. This is one of them. I will say I did get out with my 8 year old a few times to play doubles, something he really enjoyed. But if I were to objectively look at my year, I really didn't practice much. Like most years, I played quite a bit in the early months, but then tailed off. While it wasn't the stop-playing-after-King-of-the-Lake of years past, it was definitely not what I'd envisioned. Hopefully I play more next year to get my body ready for serious competition. Hopefully I don't make this same goal next year. Stupid ambiguity.
VERDICT: FAIL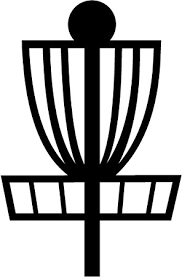 15) No missed putts within 15?.
This one is sorta objective too, but I definitely remember missing a short putt in my very first tournament and thinking "well, there goes that goal", so apparently I didn't do it. I'd probably guess I missed a handful of absolutely-should-have-made putts this year. My putting experienced some incredibly high highs (three of my top four putting rounds of all time were this year). But yeah, definitely missed a few dinkers.
VERDICT: FAIL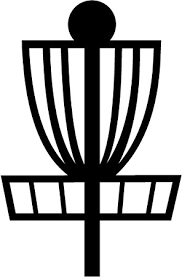 16ish? It's an odd numbered year so I want to break my ridiculous streak of sucking in these years, both skill-wise and goal-wise.
This was an unofficial one, but it's how I ended my blog, so I'm going to include it. This was one of my best years financially and included four of my best rounds to date (my 2nd highest rated round of ALL time, my third, my fourth, and my 8th). But the lows were pretty darn low. It may have seemed like I excelled all around, but it was a roller-coaster. I still have to say overall it was a success. The highs were just too high to ignore.
VERDICT: SUCCESS
THE END!
Well, I ended up at an impressive 12 – 4 this year, a year with low expectations. I'm pretty excited about that. It'll be interesting to see what 2018 brings me in a new division with a whole lot on my plate off the course.
Oh, you didn't think this was the actual end, did you?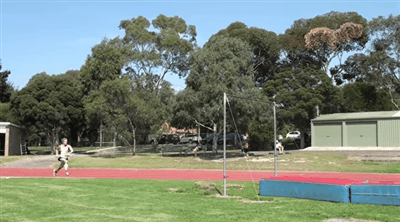 BONUS ROUND: THE STATS!
Because it just wouldn't be a disc golf blog without stats. As impressive as my four high rated rounds were, they were also so statistically similar that it was kinda creepy. Each of them came in the third and final round of a tournament. Each of them were preceded by two terribly mediocre rounds. Each of them catapulted me from despair into the cash. Here's another fun Excel spreadsheet breaking it down.

I mean, that sort of erratic consistency is almost downright amazing. What's more, that trend, of playing badly early on and excelling later on, was pretty steady the entire year.
Round 1 average rating: 952.5, about .86 strokes below my rating per round
Round 2 average: 953.8, about .74 strokes below my rating per round
Round 3 average: 988, about 2.25 strokes above my rating per round
Howzabout individual courses? I said earlier I hated Auburn, and that's true. Not only do I not enjoy the course, I have the numbers to back it up. 6 tournament rounds there, only one round above 951 (and even then it was only 5 points above my rating). All six rounds average about 22 points below my rating, between 2 and 3 strokes below average PER ROUND. If I ever tell you I'm signing up to play a tournament there, I give you permission to slap me.
And let's be fair, I don't just hate courses because I suck at them. I love Sierra College even though I suck at it. I have 12 tournament rounds there, only four of which are above my rating (for a TOTAL above rating score of 22 points). Contrast that with the 8 rounds below my rating (230 points below my rating) and you have an average of 17.3 points below my rating, nearly 2 strokes.
On the other end of the spectrum, how about Turtle Rock, home of one of my 1021 rated rounds? I have 17 rounds there, which does dilute the numbers a bit, but only six are below my rating. I average just over a full stroke above my rating each round there.
I'd include Zephyr Cove, but my scores are all over the map. My 23 rounds run the gamut from a 901 rated round to a 1021. Hell, this year alone I vacillated 105 points at Zephyr.
SEE YOU NEXT YEAR IN MASTERS!