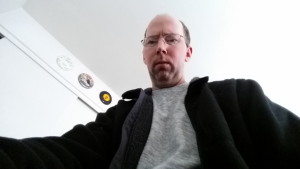 With how wide I can now open my mouth, I'm going to say I'm on a regular diet of foods that require little more than gumming. I *can* chew to some degree, but with my splint still in, if it's crunchy, chewy, or stringy, I won't try it. Good thing I like pastas. Now to make some of them.
It is incredibly annoying to have one part of your body be routinely itchy. I think most people will vouch for me here. It's much worse for that part of your body to be the part that's very numb still (the left side of my chin). Scratching it does nothing!
I'm pretty proud of my post about feminism from a few weeks ago for a few reasons. 1) Obviously, the content. It was definitely meant to be a my-story kind of thing, but it's struck chords with many people. 2) It's actually prompted some healthy conversation, albeit very little. Mostly agreement, which of course is always nice 3) The views. It's more than doubled the next-most viewed post I've ever done, and I'm closing in on the 300-view mark. Gotta push it over! Share it if you like it on the social medias!
At the start of the year, it was hard to plan anything because I had no idea when my body would be ready for certain things. One thing we'd discussed was moving, but we put no sort of timeline on it because we never knew where I'd be. Well, we're meeting with a realtor, less to find a new home but more to find what projects I'll have to tackle in THIS home to make it attractive to buyers. It looks pretty favorable for 2016 to be my (hopefully) last move for quite some time. Then again, the 6+ years we've been here has been my longest by a long shot since my first house.
I'm following politics closely this year. I'd love a conversation between 2002 me and 2016 me. It'd be a pretty strange conversation.
Since my medical leave ended, I haven't played a single minute of any console games, only playing my handheld Final Fantasy Record Keeper game. I guess Oblivion didn't have quite the hold on me that I thought.
Splint comes out on Tuesday! Splint comes out on Tuesday! I was told I sound "damn good" considering what I've been through, but I can't wait to not salivate inordinate amounts just when trying to read a book aloud to my kids.
Is it spring yet?
PAIN: 1
INCONVENIENCE: 3
REGRET FACTOR: 0 (back to neutral!)