I'm just gonna throw up a bunch of random "Earth" pictures I've taken over the last few weeks (or, in one case, years).  They're not the usual cute baby pictures, but I think you'll enjoy them nonetheless.  The first four are from our trip to Michigan last month.  They're also with the fancy new camera, so I was trying some nifty stuff there.  Click to make them bigger.
Lake Michigan at sunset
This little guy did not like staying still for me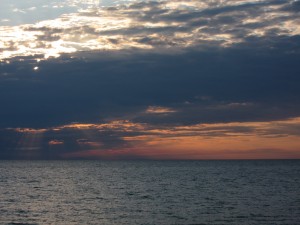 A different sunset on Lake Michigan
Artsy and/or fartsy
The next two photos were from the balloon races today – this is an annual event that's one of the largest in the world.  And, while I don't consider myself a patriotic person, I was very happy to have snapped the last photo as I was walking with Landen around the disc golf course today.  That it happened on 9/11 isn't the reason why, either.  I'm fine with patriotism, as long as it's not manufactured.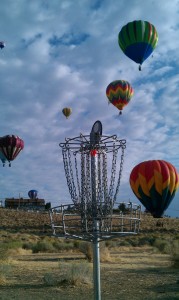 Uhhh, I think you're in my fairway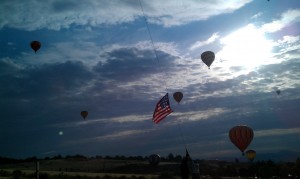 More in the next day or two.