6/4
5:55pm – Definition of irony: the only place I can get wireless internet out here is just a few miles away from Amish Country. And that should give you an indication as to how many back roads I've taken today. I have time to kill after my final round of the tournament. Suffice to say I did NOT make the final four, and I'm lucky if I didn't finish DFL. I played super-mullet today. My putting was actually on, which is a feat considering the steady 25mph winds there were the entire round. The rest of my game abandoned me, leaving me with a lackluster +11 on the final round (I'm guessing if it makes a 900 rated round, it'll just barely scrape it.)
So I was supposed to head down 71S to hit Jason Haas' place, and I hit 77S instead, and for about two hours until I realized I was going the wrong way. So it's back roads time! Which isn't bad, because I'm learning alot about Ohio.
1) It has silly foliage.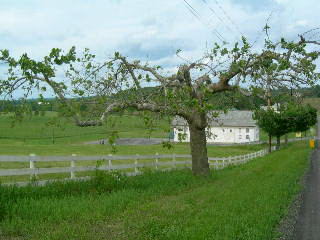 2) It's terrible at naming things. And here I give a shout-out to JayMar. Here ya go man!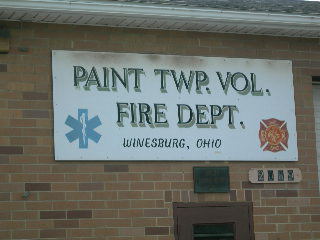 Ah, good ole' Township of PAINT
And then they stopped trying altogether.


Extra stat added: Number of birds killed by my car: 1 / 1
12:40am – I know it isn't *technically* today, but screw y'all. That's how we roll in Ohio. And Jason next to me just pointed out that if we were in Chicago, I'd be right. Huzza buzza. So after more driving, I have finally made it to the Haas' and have been greeted by frightening (and well-warranted) enthusiam. If there are cooler people in this world, I'd like to meet them and tell them to piss off. But I just told him a story, and it bears repeating. I was on the phone with Cyrus (the crazy Asian from freshman year) and this is the conversation that was had, verbatim.
CYRUS. So you're on your tour, right? Where are you?
DEREK. I'm driving through Ohio.
CYRUS. See a lot of potatoes?
DEREK. Ohio, Cyrus. Not Idaho.
CYRUS. Oh. See a lot of Drew Careys?
I miss Cyrus Chi. And before I go, howzabout I hitzabout you statsabouttizzat?
Miles: 289.9 / 4,079.8
Money: -$39.25 / -$1,697.96