A few quick notes about milestones. First we have Landen who VOLUNTARILY wanted to show Mom that he could go underwater. Here's proof.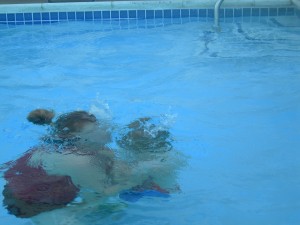 Second, we have a video of Duncan rolling over. (He also popped some teeth just today, but no pictures of those yet. In fact, I haven't even seen them yet!)
Finally, an awesome picture I took of Duncan with my cell phone yesterday. I love it.