For years, I've made it a goal to beat Jere Eshelman in a single PDGA round, and every year I've fallen short. When I kill it, so does he. When he falters, I falter more. It looked like a goal I would never fulfill. (In fact, in this year's wrap-up I gave myself credit for this because I beat James Procter, who is probably an overall better player, but I never actually battled Jere).
Well, it turns out I did beat Jere in a round. 7 years  ago!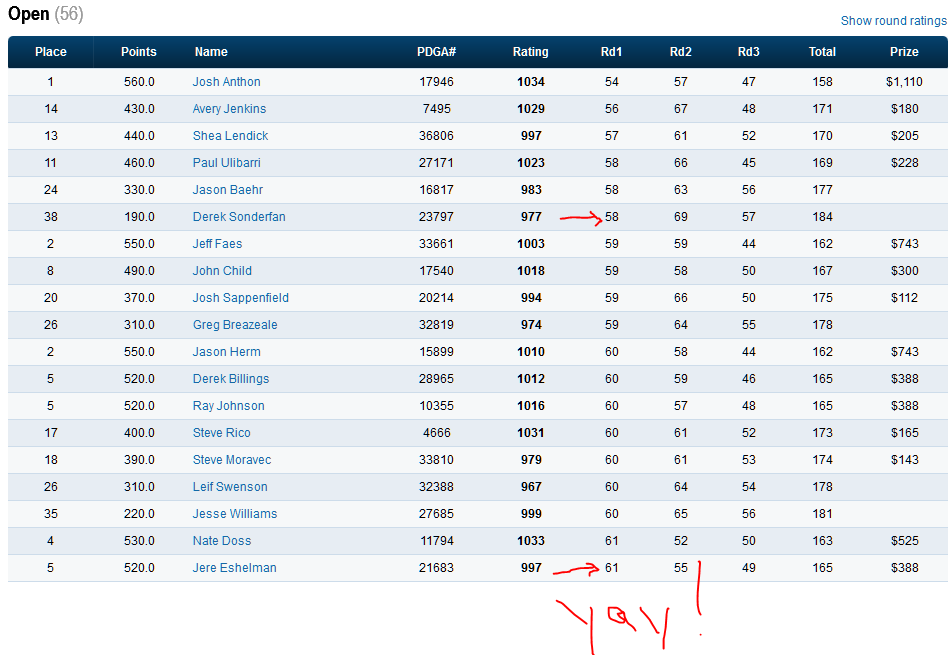 So, I guess this means I'll need to get creative this year. Maybe I'll beat Patrick Brown in a round? Ken Climo? Ricky Wysocki? The sky's the limit!
Or, you know, my back. That's probably my limit.