This is usually the part of the surgery blog when people take pictures of all the things they've bought to prepare for the recovery. I'm not going to do that. Do people really want to see six-packs of Ensure, burb cloths, and comfy chair and sweatshirt? Probably not. And if they do, that's what Pinterest is for: pictures of strange objects in strange arrays.
By this time tomorrow, my surgery will be over, assuming no major complications. Six hours is the expectation, though it could realistically take somewhere between 5-7 hours. I have to get the hospital at 5:30 for a 7:30 surgery.
Blogmaster Dave (oh I WISH I had a copy of the "sweaty raver kid" picture of Dave) is looking into why the comments appear to be disabled. I would like to go on record as saying the comments were not working with me not having intervened at all! That being said, I did try to intervene yesterday, and I apologize in advance to Dave for having to clean up  my tech messes.
I'm less worried about the surgery and recovery itself and more worried about getting sick with a massive cold or stomach bug the day of/after my surgery. Given the fact that practically everyone I know has thrown up at least once in the last week, it's not the most unfounded of fears.
The kids will be off to Granny and Papa's tonight and will be staying with them on-and-off for most of the week. Big ups to them for the massive help.
We still need to hit the store for some last minute supplies (prune juice, liquid vitamins, nasal spray), but otherwise we should be good. I'll be at the hospital for 2 days, so anything that we miss, Ash can grab while I nap.
I will be sleeping like crap for the next week to two weeks. The hope is that I'll nap, as I probably won't sleep for more than a couple of hours at a time at night. It'll be like having a newborn again! Same amount of drool, same amount of sleep, only slightly less poop. That's what the prune juice is for. And you're welcome for me putting that thought into your heads.
I've asked Ash to take a photo every day of my recovery. I'm not sure yet if I'll post them here. Some of them ain't gonna be pretty.
A couple of you have heeded my advice and already volunteered specific days for helping out! You guys rule!
I've been trying to spend as much time with the family this weekend as possible, all while avoiding contact with ANYONE whatsoever (suddenly a germophobe?!) I think I've hit good middle ground.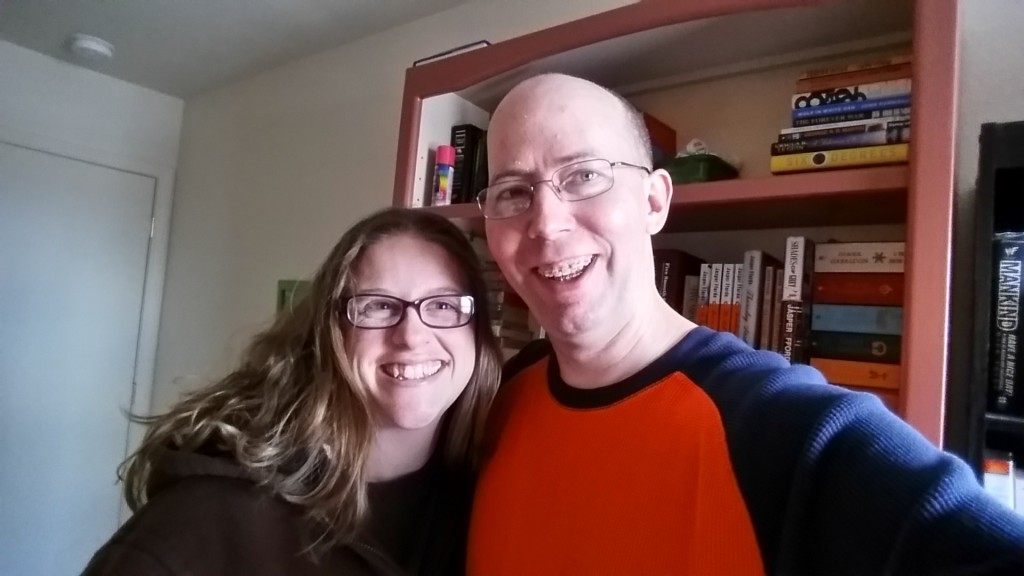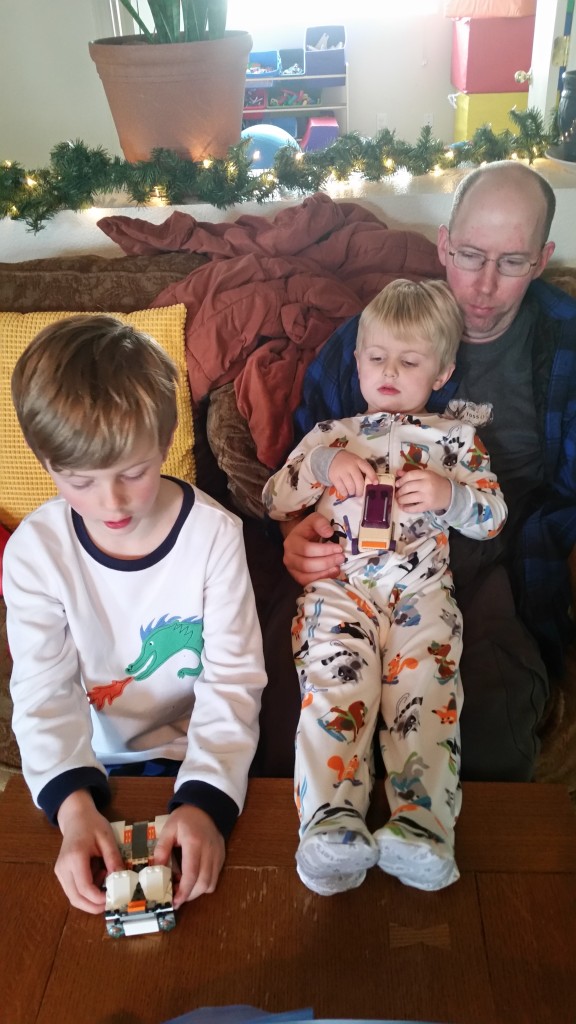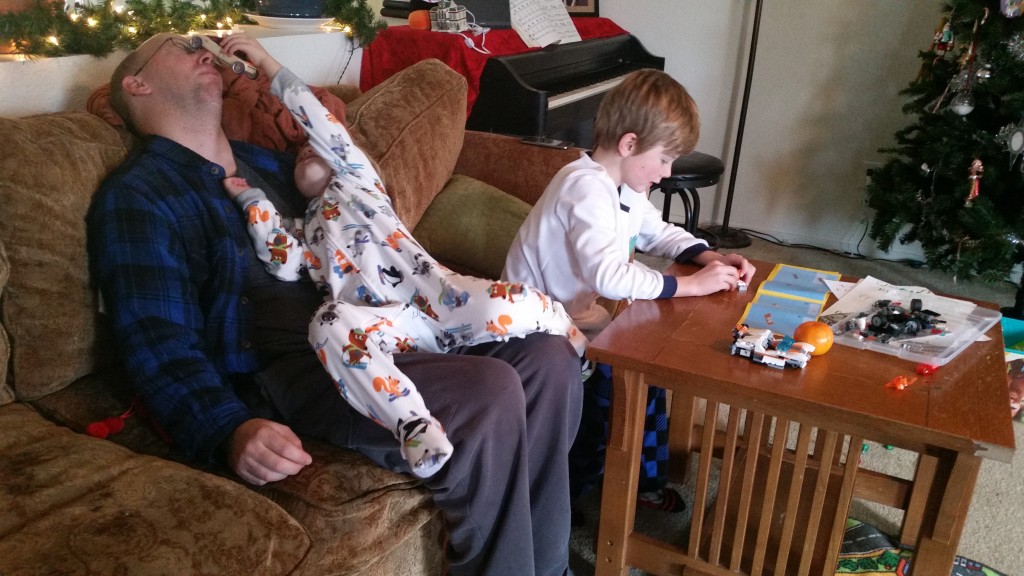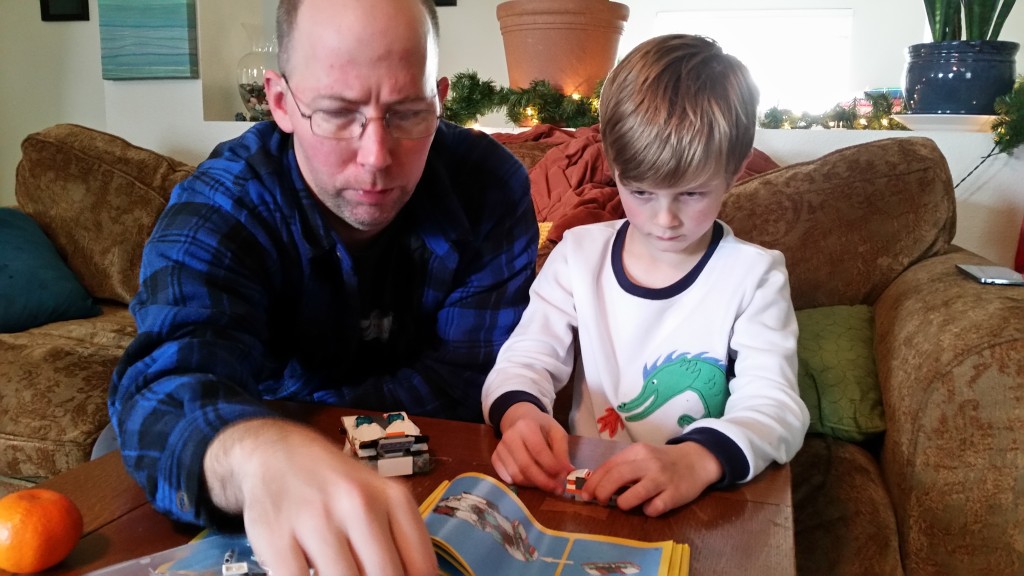 That being said, poor L is just WAY too empathetic and sweet for a 6 year old. I guess it's not too surprising, given his natural high anxiety, but he's definitely having some trouble with my surgery. I've tried to stress that everything will be okay, but with Ash and I so stressed about it ourselves, he can pick up on those kinds of things. He and D have already left for their grandparents, which is probably a good thing as we're in last-minute preparation mode and this gives them a chance to just be kids and do kid stuff instead of worrying about their ole' dad.
I have to take a shower before we leave tomorrow. At 4 am. When it's supposed to be 9 degrees out and snowing. Joy.
See you on the other side.