On the same day when, two years earlier I posted my awakening blog about becoming a feminist, I took part in my second Women's March in two years. Last year I took the boys to the one in Reno while Ash went to the HUGE one in Washington. This year, Ash marshalled in Reno while I took the boys along with Ash's mom. It was a great time.
It started with a walk from the car to the Federal Building, just like last year. I mean, exactly like last year. Here's photographic proof: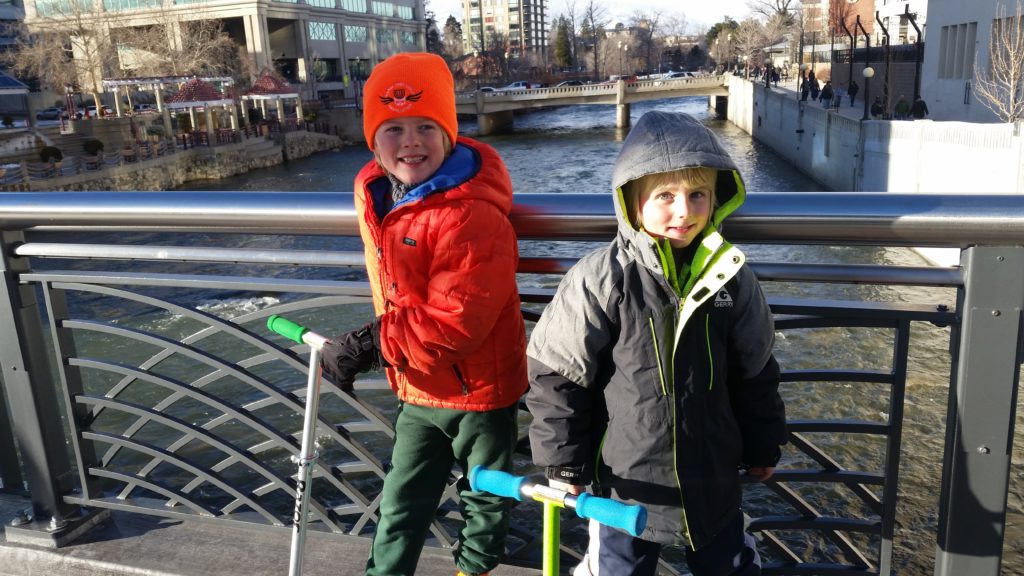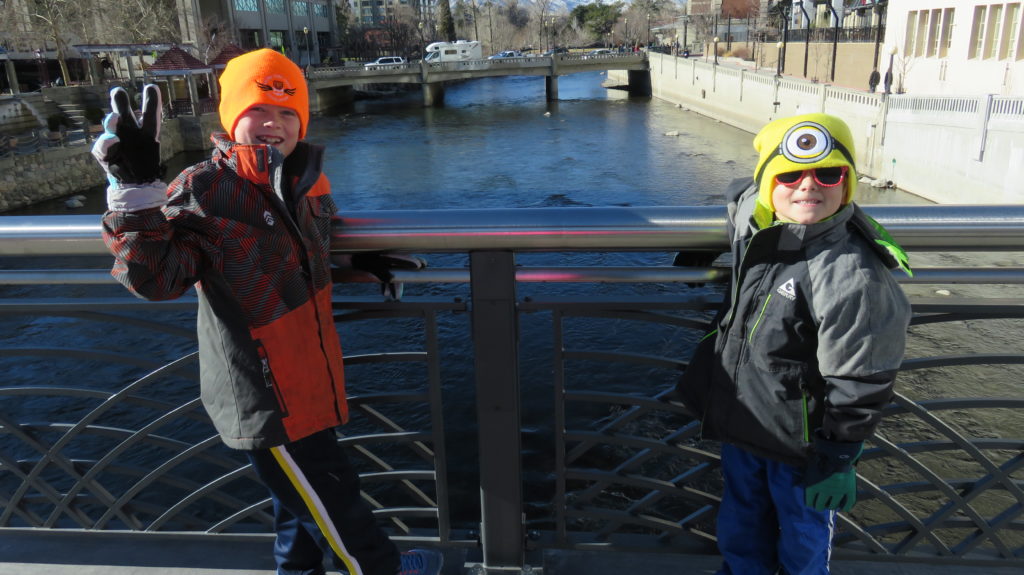 Our boys made their own signs (and came up with the slogan for Granny's sign as well):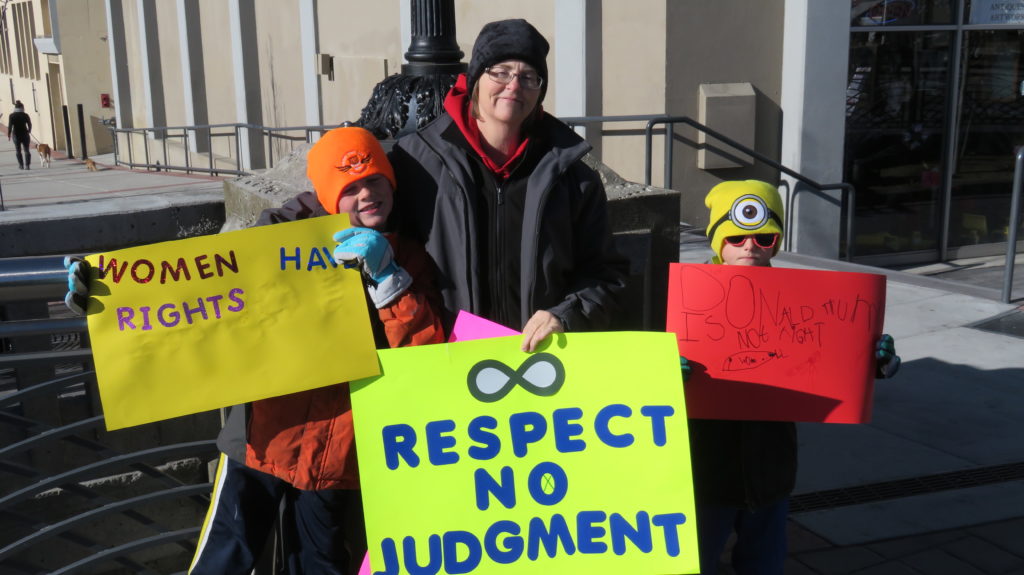 We got to the courthouse in plenty of time to see some great signs, and even bump into a few friends: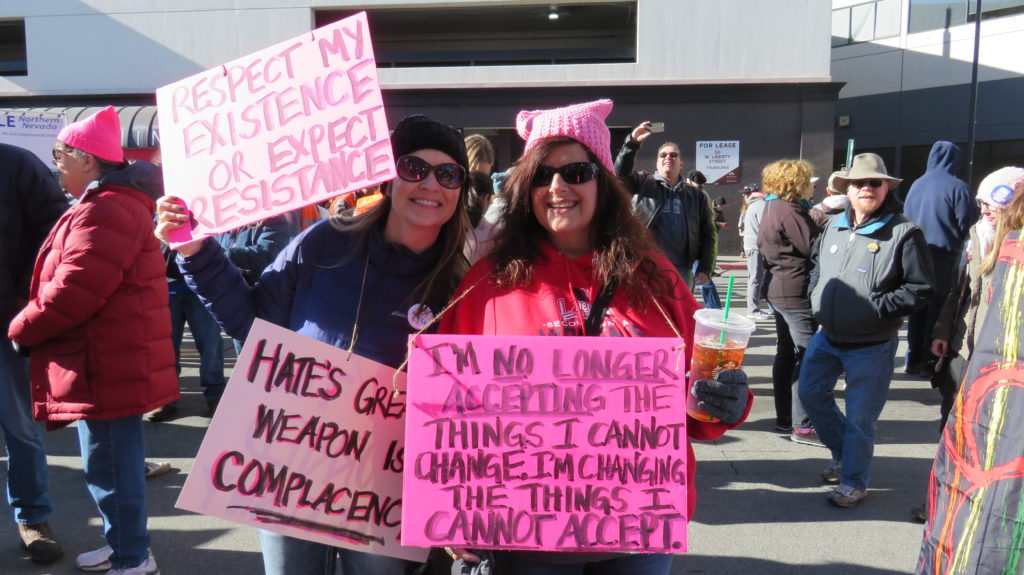 This was an understatement. And when I say we bumped into friends, I don't mean adults. My kids bumped into not one, not two, but SIX of their friends throughout the march. I think that says something about the families that my family has become close with.
Anyway, we got to hear the initial speakers just fine despite being far enough away to not see them. Along the way, I got to see some pretty great signs.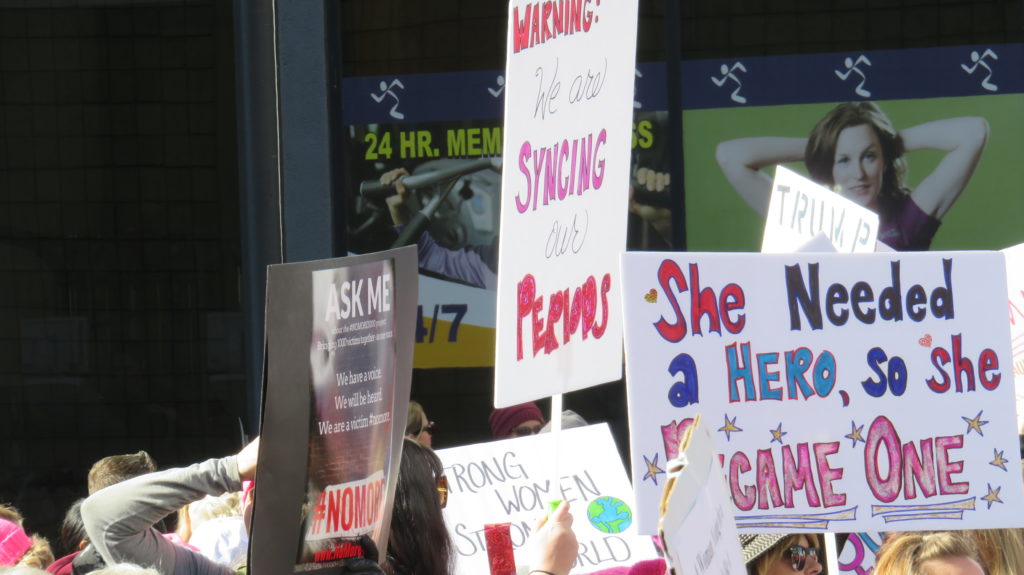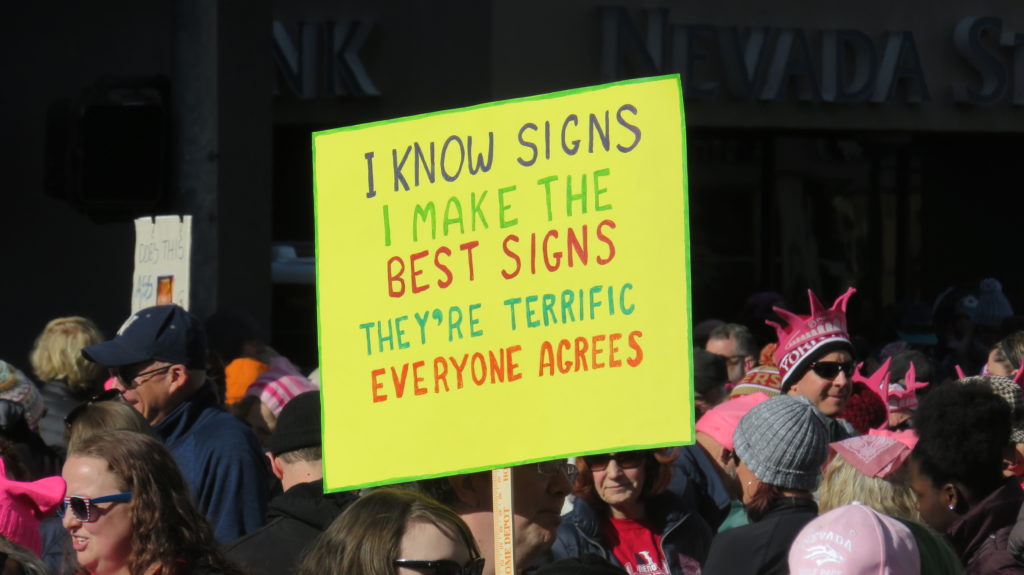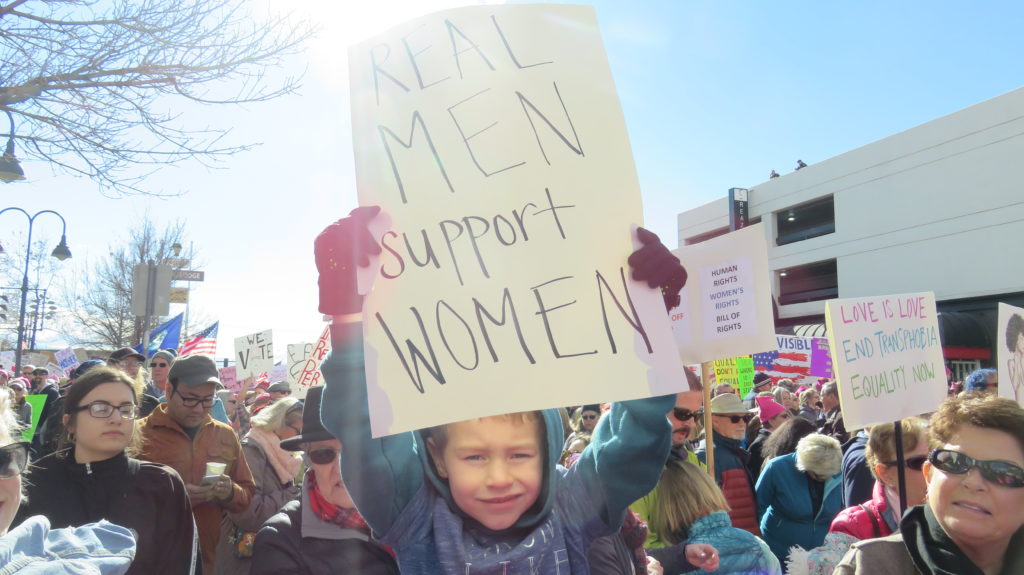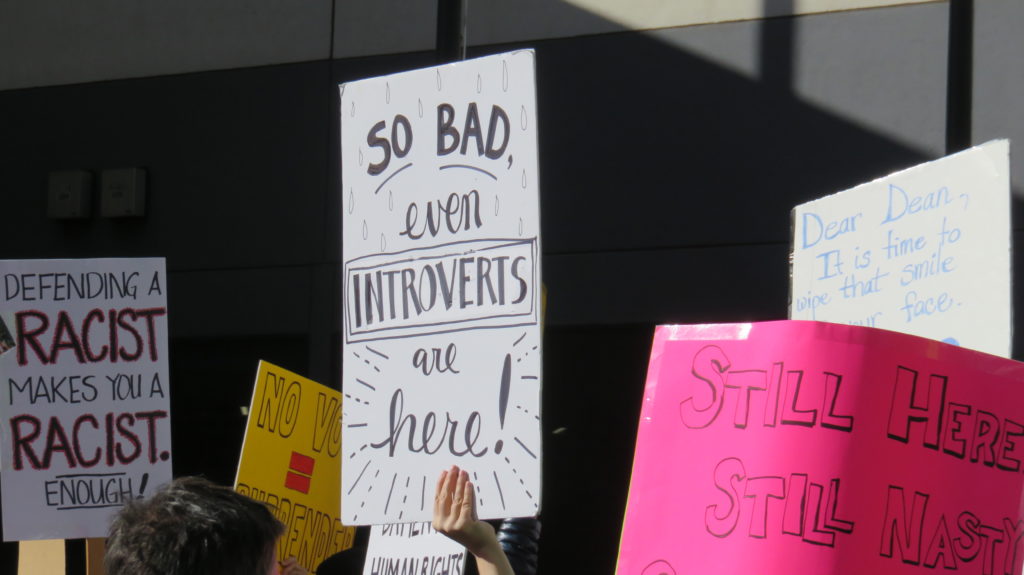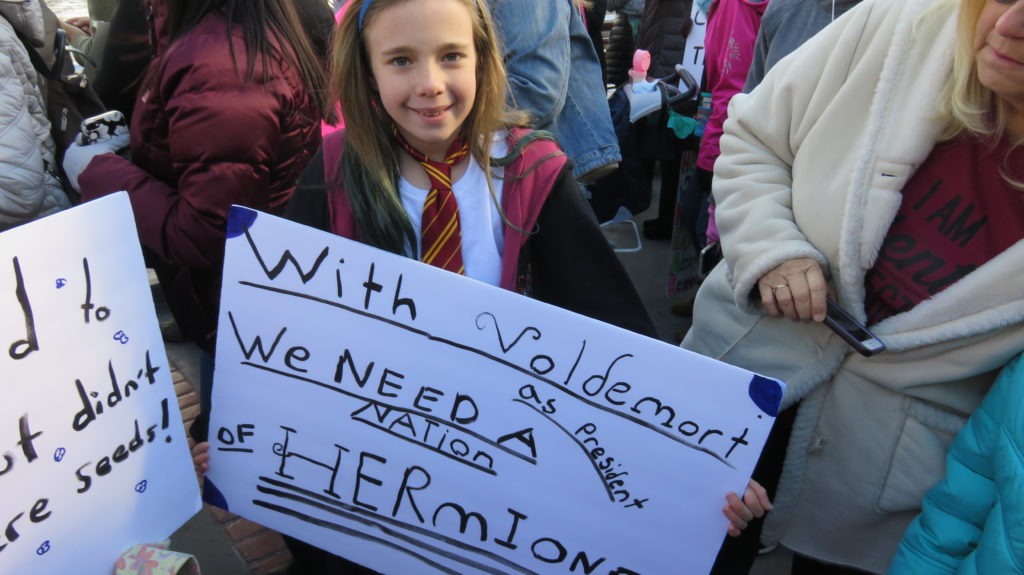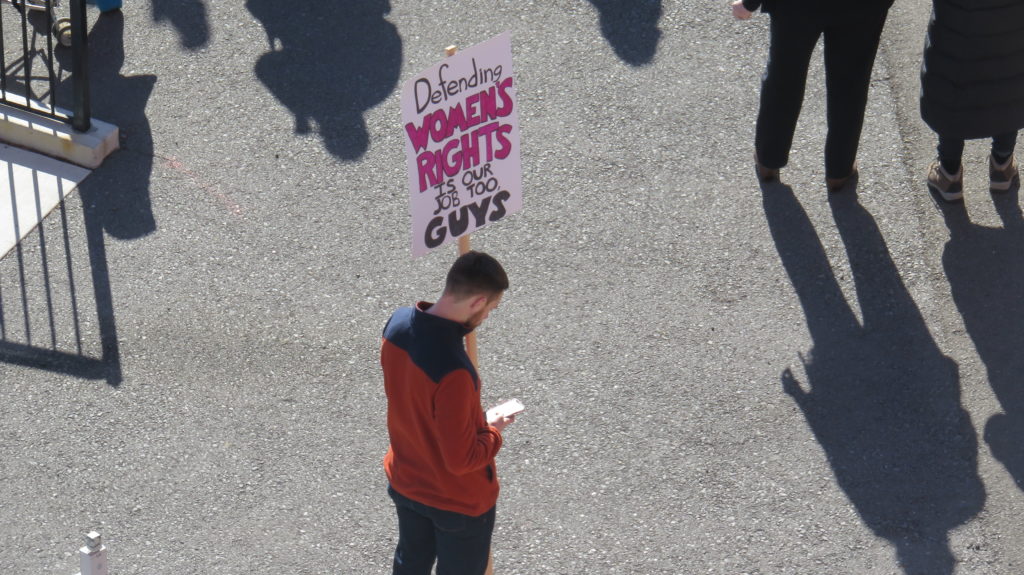 One of the highlights of my day was spotting a young lady with a sign and asking to take a picture with her because of the content of our signs. She was happy to. 🙂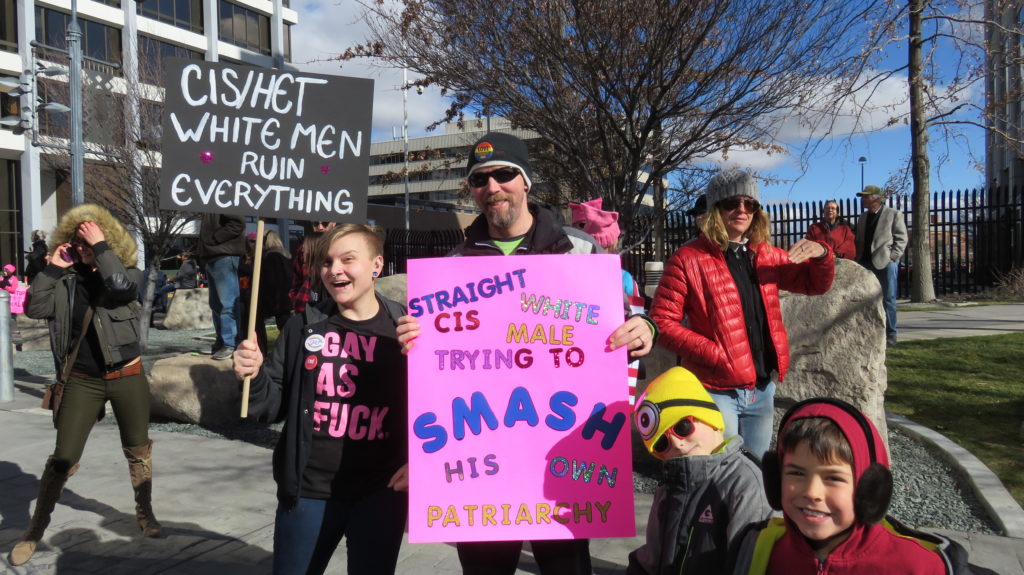 Then the march began. I tried to take a few photos of the crowd on either side of me (as I was basically in the middle of it all). Here is the view to the south, the view to the west, and the view to the north: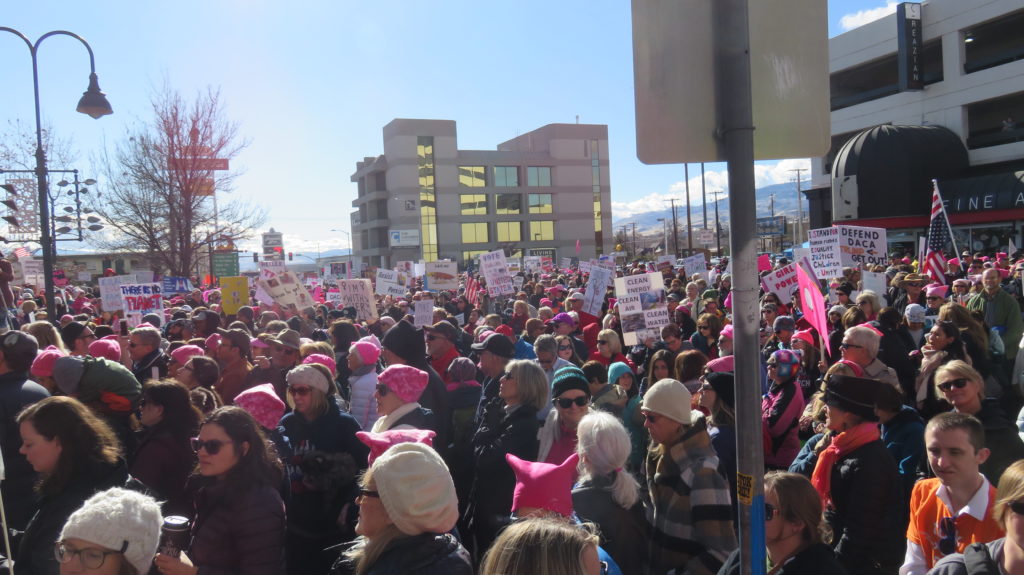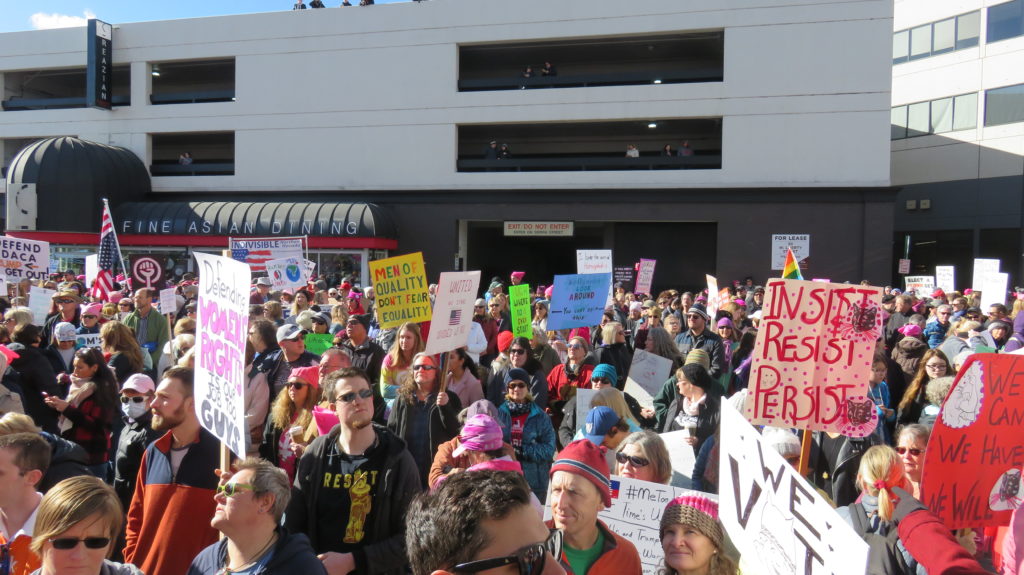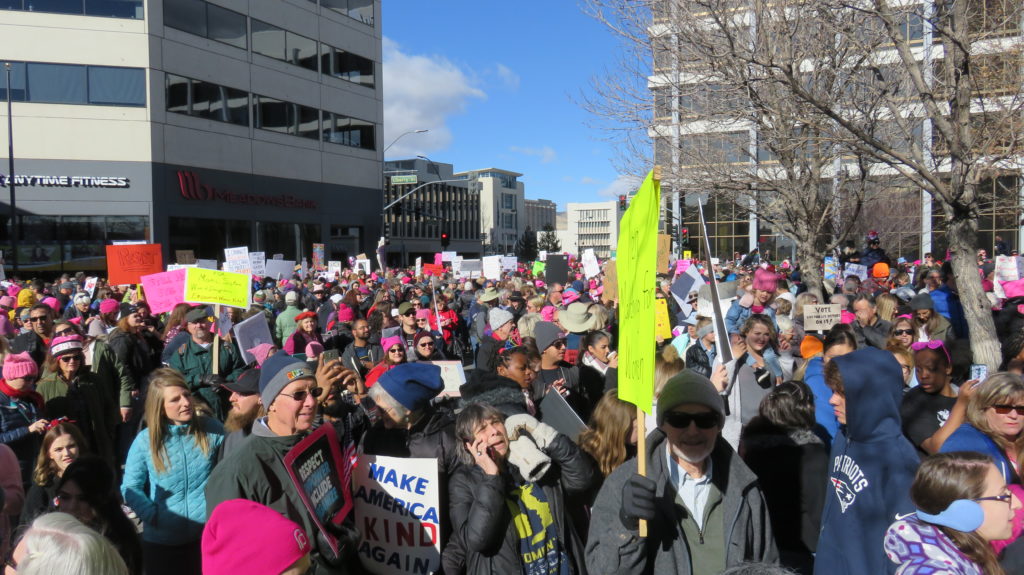 I felt there were fewer people than last year, mainly bacause last year we were packed so tightly nobody could move at all. Then reports came out that last year we were around 10k people, but this year estimates ranged from 10,000 to 15,000. I think the reason why was actually how well it was organized this year. People had a better understanding of where to start and where to go, and that also allowed them to spread out a bit more. The walkway was larger, giving more room to spread out.
At last we arrived at the main plaza, just past the fantastic whale (which really does look rather nice when the sun catches it just so). I took a picture, but my blog really hates vertical pictures. Anyway, while the main speakers spoke, Granny and L took a trip up the parking deck, so I grabbed this picture of them.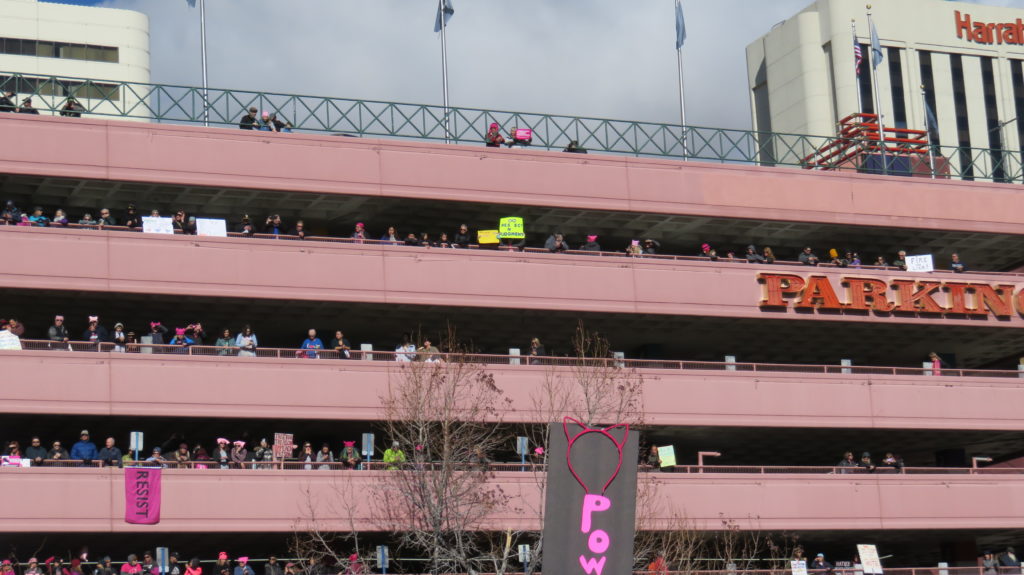 Later I took the littler boys up to the deck to grab my own pictures. Unfortunately by the time I did it, a fair number of people had already left, so the turnout looks much smaller than it was.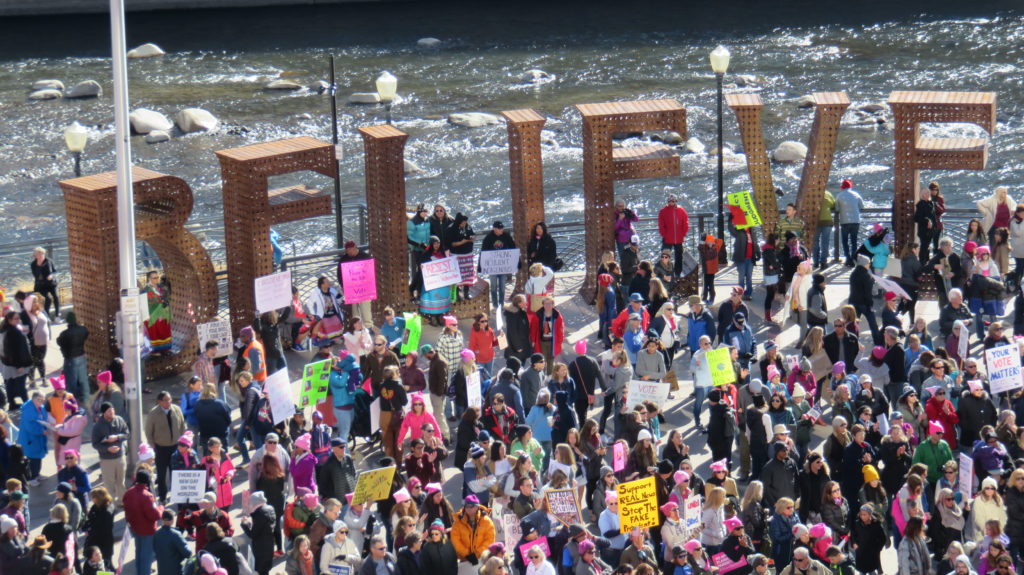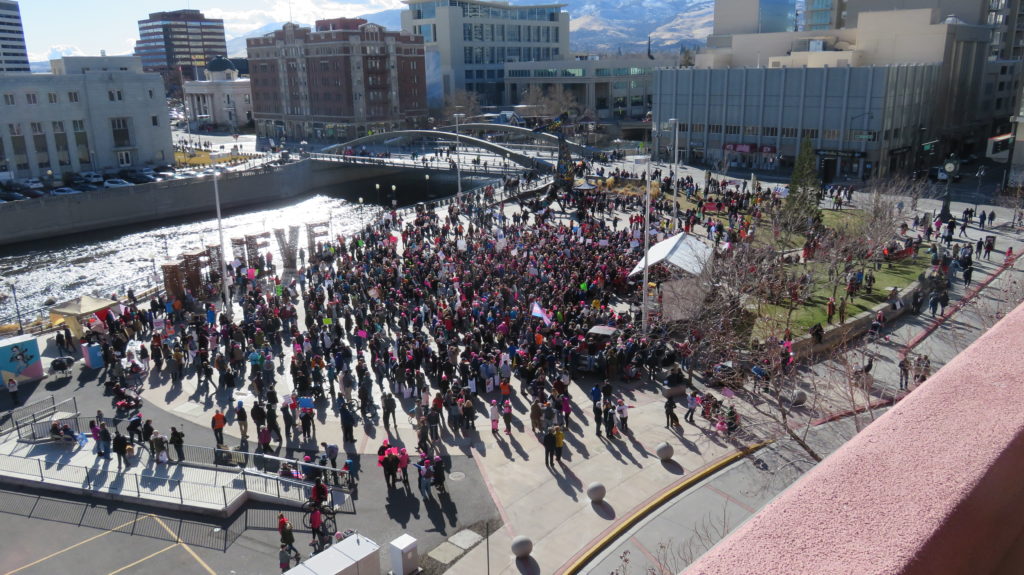 ADDITIONAL THOUGHTS:
There was scarcely any counter-protesters to be seen. I saw one sign that said "Women for Trump" with, ostensibly, some women there holding it. I also saw two "All Lives Matter" signs, one of which I sadly believe was brought by a march-supporter (pink hat) who just didn't get it. I saw no trouble or animosity throughout the entire day.
Rather what I witnessed was strength, empowerment, camaradere, and a group of mostly women who have grown weary of marching for basic human rights (I saw several signs to the tune of "I've been holding this sign since the 1960s"). I met a handful of people by name just because we liked each other's signs, or they were glad I brought kids with me, or hell just because they were standing next to me.
There is a LOT to lose in 2018 and 2020, and this was a reminder that there's a VAST contingent of people who are going to do everything in their power to not give another inch. It was very wonderful to see.
I sorta hope there isn't a march in 2018, but if there is, we'll be there.
OOPS: Edited because I somehow forgot to add my favorite sign, with all due respect to every other sign out there.