1)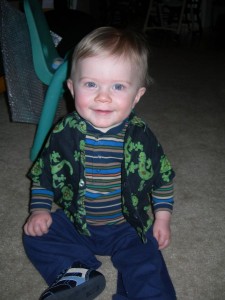 His acute fashion sense
Many thanks go out to Stephanie, who got him that fashionable top.  The Austin Lounge Lizards would be proud.

2)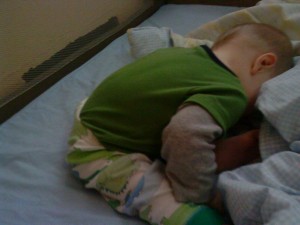 His ability to sleep
Yes, that's my boy, who was crying and carrying on while we put him down to nap one day.  After about five minutes, he quieted down.  When we checked on him, we realized that, while sitting up, he fell asleep (probably mid-scream) and just folded in half to go to sleep.
3)
The eyebrow
I don't think I need to say any more.